The TJ Tequila Expo was this past weekend, 12-15 October 2017.
Tequila Connection and several friends attended.  About 30 new labels will be added to http://tequilaconnection.com, and I will also add a photo gallery of the event (soon as I have time).  This event offers a lot to tequila fans.  Along with more tequila than we can sample in two days, there is food, live entertainment as well as some tequila drinks and Mexican beer.  This was the 17th annual and Tequila Connection has attended all of them.  We look forward to going again next year.  A big THANKS to all the people that make this event happen!  Cheers!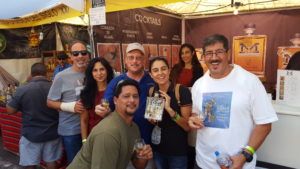 RSS feed for comments on this post.